Southeastern Hand Society
Eugene Jean Dabezies M.D.
There are people who seem to touch the lives of almost everyone they meet with their intellect, grace and loving presence. Dr. Dabezies, Professor Emeritus and former Chairman of the Department of Orthopedic Surgery (1991-2004) at Texas Tech Health Science Center, Lubbock TX, was one of those rare individuals. He died with dignity on Nov 8, 2021 of old age, his intellect intact. He will be dearly missed.
He was a devoted husband and father, a doting grandfather, and dedicated Orthopedic surgeon. He was known to his friends as Gene, his peers as DAB, and his family as Pops.
On May 29, 1935, Gene was born at the French Hospital in New Orleans to Oliver H. Dabezies, Sr. and Olga Barousse Dabezies. He attended Holy Rosary Catholic Church School, graduated from Jesuit High School, attended Tulane University and entered Tulane Medical School. It was surprising that both Gene and his older brother Oliver, a Tulane graduate and respected Ophthalmologist, chose to enter the medical field since his grandfather was a Christian Scientist and did not think there was a future in medicine.
Following graduation in 1960 with a B.S. and M.D., he completed a Tulane Orthopedic Residency at Charity Hospital of New Orleans becoming a member of the second generation of true Orthopedic Surgeons. He completed a Fellowship in Hand Surgery with Dr. Daniel C. Riordan of New Orleans and an Orthopedic Rehabilitation Fellowship at Rancho Los Amigos in Downey, CA.
In addition to starting private practice in New Orleans, in 1965, Dr. Dabezies began to pursue his lifelong passion for teaching. He was appointed Clinical Associate Professor in Orthopedic Surgery and worked with the Tulane Medical School Orthopedic Residents in education and patient care at Charity Hospital. In 1967 he enlisted in the U. S. Army Medical Corps for 2 years at the time of the Vietnam War. During that time he was head of Hand Surgery at the 400 bed Valley Forge Army Hospital. The Army Commendation Medal was awarded for his work.
In 1969 following his Military service, Dr. Dabezies returned to his surgical practice in New Orleans. In 1977 he joined the Academic Orthopedic Faculty at L.S.U. Medical School in New Orleans serving as Professor and Director of Resident Education.
In January 1991 Dr. Dabezies was appointed Professor and Chairman of the Orthopedic Department of Texas Tech Medical School in Lubbock, TX, and served until 2004. Under his guidance the Department became nationally recognized because of the quality of the residents, the published academic papers, and the exhibits at orthopedic meetings.
Dr. Dabezies was a strong proponent of the University Medical Center's commitment to trauma care when the hospital was certified as a Level 1 Trauma Center. Under his leadership, the subspecialty of Pediatric Orthopedics became an integral part of the Department, the Hand Surgery Center became preeminent in the region, the Sports Medicine Program became a model of High School care, and five funded endowed chairs were created for the Department. Dr. and Mrs. Dabezies funded a Medical Student Scholarship. At retirement in May 2009 Dr. Dabezies was appointed Professor Emeritus. At that time the Eugene J. Dabezies Endowed Chair for Orthopaedics was funded. He leaves a legacy of trained Orthopedic Surgeons in Louisiana, Texas, and throughout the country.
Dr. Dabezies belonged to many prominent medical organizations: American Academy of Orthopedic Surgery, American Orthopedic Association, American Society for Surgery of the Hand, Orthopedic Trauma Association, American Medical Association, Texas Medical Association, Louisiana Orthopedic Society (President), Riordan Hand Society, and Southeast Hand Club (founding member and President). He was certified by the American Board of Orthopedic Surgery (ABOS) in 1968, was re-certified in 1983 and 1992, and served as examiner for the ABOS. During his career, Dr. Dabezies published more than 90 scientific papers.
He and Covar Jeppe were married on December 19, 1959. He was the patriarch of the Dabezies Family from New Orleans and is survived by his wife of 61 years, his three children and 6 grandchildren: Eugene Jean Dabezies, Jr., M.D. an Orthopedic Surgeon in Pensacola, FL, married to Elise Gallmann, children Eugene Jean III, Corinne Covar, and Lynne Elise; Jeppe Dabezies Madsen an architectural and interior designer in Santa Barbara, CA, married to Peter Bo Madsen, children Clara Mae and Phoebe Christina; Joyce Dabezies White, a Pediatric Nurse Practitioner in Lubbock, TX., married to Scott White, daughter MaeAlice Fuzhen.
In retirement he continued his instinct for teaching by completing and publishing the family genealogy that was initiated by his brother. He also created a pamphlet for his grandkids about money management and retirement planning. This document has been shared multiple times with friMends and family continuing his legacy of teaching. A celebration of his life will be held Saturday, February 5, 2022 at the Texas Tech McKenzie-Merket Alumni Center, 2521 17th Street.
In Memoriam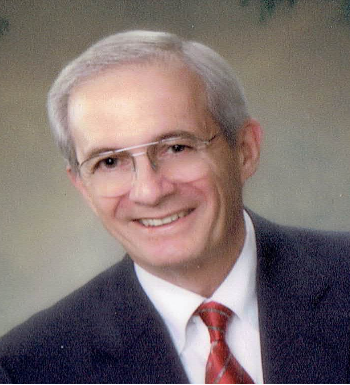 Dr. Eugene Jean Dabezies
1935-2021